We are all familiar with this prancing horse, but what is it like to own long-term?
Car reviews are a dime a dozen, especially with the surplus of youtubers as automotive journalists. This a great time for car people to see various models up close, including exotic cars that many may never see in real life. That being said, reviews for such cars are often focused on the newest models and only provide a general overview. Some journalists will do longer-term reviews (around 3 months), but this is rarely seen with supercars like Ferraris. It is for all these reasons that the following review is so special. Here's what it is like to own (and drive) a Ferrari 458 Italia over 5 years.
The Ferrari 458 has been succeeded by 2 models since it's final model year in 2015. However, the 458 still looks gorgeous today. In fact, TheCarGuys went so far as to say it is the "most beautiful modern Ferrari". Not only is the 458 the last naturally-aspirated mid-engine V8 Ferrari to have been produced, but it was one of the last to be designed by the iconic brand, Pininfarina.
More than this, the 458 was a huge milestone in reliability that Ferrari has historically struggled with. While it is not perfect by any means (the guys mention wheel arch corrosion), the Italia is supposedly usable enough to be a daily driver. The car is comfortable, especially in bumpy road mode, and the auto transmission mode is supposedly much better than previous cars. And these guys let us know a secret, namely that you can be in race mode AND bumpy road mode- the best of both worlds!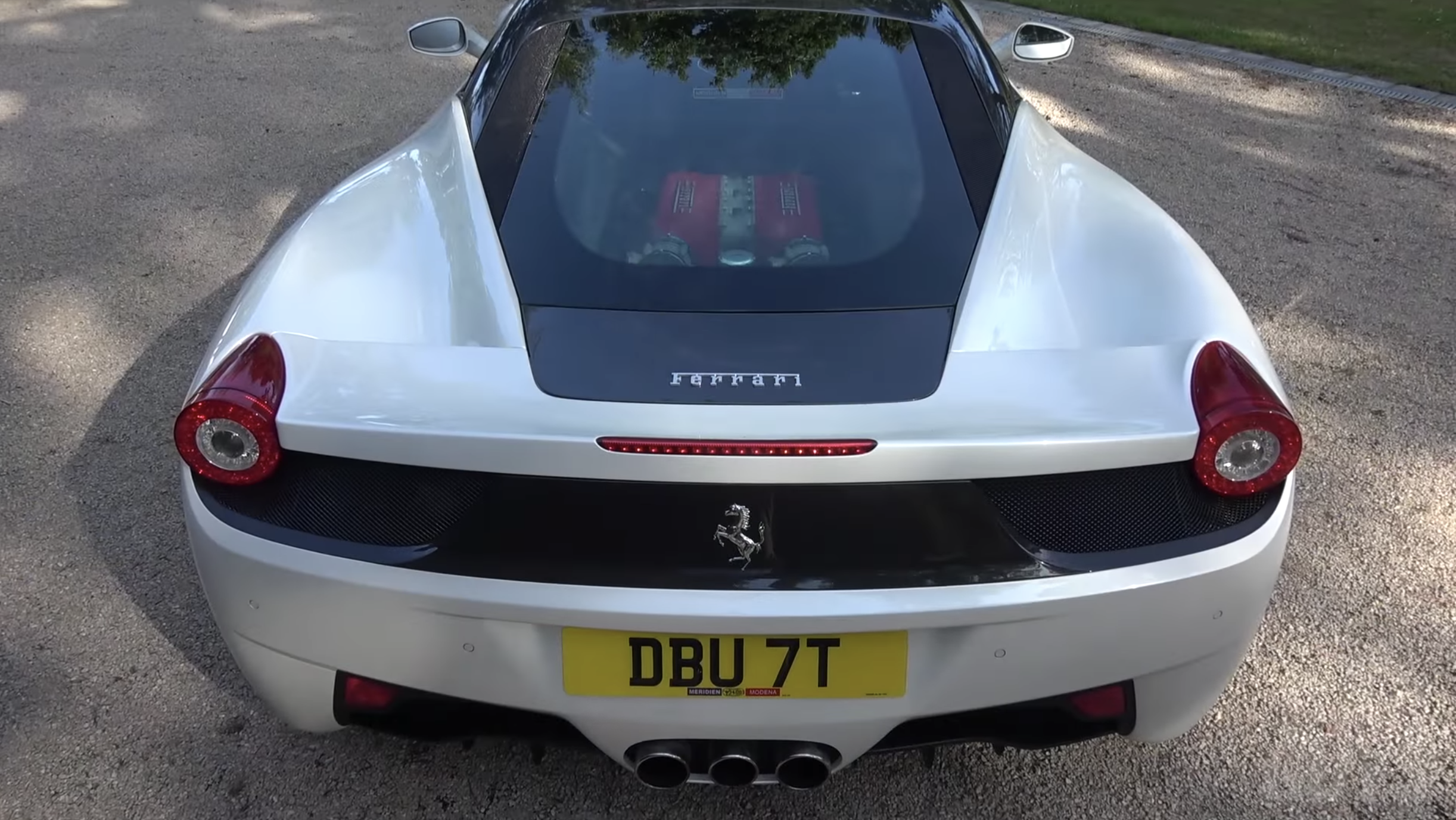 That being said, the car of course has some issues. Mentioned in the video is that the throttle response can often be too responsive for cruising. This seems like a silly thing to say about a supercar, but it makes sense that someone daily driving a Ferrari may prefer a more smooth cruising experience. In addition to a touchy throttle, the buttons and infotainment system are very difficult to use, despite the general praise of driver focused cockpit. They specifically mention how annoying merely changing the radio station is. And the turn signals are apparently awful to use. Luckily, these weak points are improving in newer models.
One big points of the video is that this specific car was bought from a dealer and had a service plan and warranty that made maintenance (mostly) free and easy. This is a huge step forward for Ferrari in general. These comprehensive plans can extend to various 'older' models even if not bought new from the dealer, and in this case, it greatly contributed to the Ferrari 458 being reliable without burdensome additional expenses. Ultimately, these guys absolutely love the Ferrari 458 Italia, and despite their issues with some of the design quirks, they don't regret the purchase even for a second.